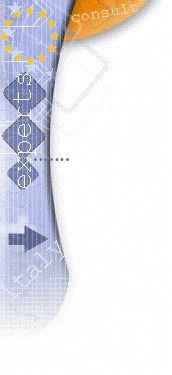 THE IDEA

TO OFFER SPECIALIZED MANAGEMENT CONSULTANT SERVICES IN EUROPE, MINIMIZING NON-PRODUCTIVE COSTS
GENERAL MANAGEMENT AND STRATEGY: ANTITRUST
Italy Managers provides consultancies by a senior professional expert in those antitrust problems which companies, corporations or industrial groups may encounter with national antitrust authorities, both for actual and for potential litigations, especially ones relates to alliances.
If contentious issues arise, the consultant will assist the legal department of the company/industrial group or external legal offices, by providing useful advice on how to deal with the case, by informing of the on-going activities of the European Authority in real time.
If necessary, our consultant will assist you on foreign investments, by providing advice on the start-up of representation offices abroad.
EXPERTS ITALY MANAGERS - CONSULTANCY AND EC ANTITRUST ASSISTANCE IN BRUSSELS/BELGIUM/ITALY/EUROPE
| | |
| --- | --- |
| | ANTITRUST |
| | Compliance with the European Antitrust law |
| | Compliance with local, national, European regulations |
| | Relations with Brussels Authorities |
| | Public Relations and lobbying |
| | Assistance on strategic planning: alliances; foreign investments; strategic marketing |
| | Assistance and consultancy on ex-ante e ex-post evaluation; opinions and advice |
| | Compliance with the European antitrust regulations of the operational strategies, for extra EEC companies, corporations, industrial groups |
| | Overall information on the worldwide context; opinions and advice |
| | Companies arbitrations |
ITALY MANAGERS numbers top level international experts with ultra-decennial antitrust experience and a large acquaintance network, capable of providing useful opinions and advice, with total respect of professional and company secrecy.
The rule for Italy Managers experts is to cooperate with companies whose success is based on efficiency, cost-performance management and effective use of time, so as to guarantee useful relations for concerting, introducing and managing corrective actions when antitrust litigations arise.
CONSULTANTS AND PROFESSIONAL EXPERTS IN EUROPE
COMPANY DIRECTORS
, CONSULTANTS AND SENIOR EXPERTS WILL RELIABLY GUIDE YOU BY PROVIDING CONTACTS AND SUITABLE SOLUTIONS TO RELATIONS WITH THE EUROPEAN AUTHORITY (EEC - BRUSSELS)
ITALY MANAGERS FOR THE EEC SECTOR IN BRUXELLES

BASED IN BRUSSELS OR IN BELGIUM, EUROPE

INFORMATION QUALITY IMPROVEMENT WITH THE AUTHORITY FOR ACTUAL OR POTENTIAL EC PROBLEMS

PUBLIC RELATIONS AND EEC LOBBYING

LEGAL OFFICE ASSISTANCE

OPINIONS AND ADVICE FOR STRATEGIC PLANNING

FOREIGN INVESTMENT PLAN ADVISORY SERVICE

START-UP OF FOREIGN RAPRESENTATIVE OFFICES